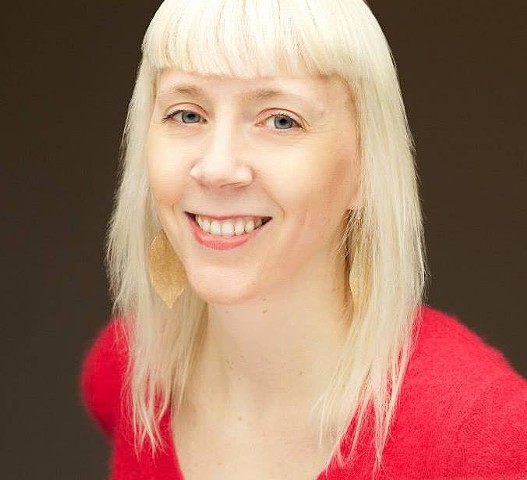 Jenny Seidelman is an award-winning playwright and screenwriter.
Her plays have been produced, developed, and received readings at AstonRep Theatre Company,
Eclectic Full Contact Theatre, Idle Muse Theatre Company, Ivy Theatre Company, Babes With Blades Theatre Company, Nylon Fusion Theatre Company, The Asylum Theatre, Ground UP Productions, Polarity Ensemble Theatre, Chicago One-Minute Play Festival (2013-2018), Cold Basement Dramatics, and her alma mater, Knox College, among many others.
Jenny's screenplays have placed in the Top 10% and been named Semifinalists or Quarterfinalists for BlueCat Screenplay Competition, Final Draft Big Break Screenwriting Contest, the Academy Nicholl Fellowships in Screenwriting (Academy of Motion Picture Arts and Sciences), ScreenCraft's Drama Screenplay Contest and PAGE International Screenwriting Awards.
She lives in Chicago and is a recipient of grants from the Illinois Arts Council and the City of Chicago Department of Cultural Affairs. Jenny is a member of The Dramatists Guild of America, Inc.
Jenny and her husband Ivan Lee are currently collaborating on a rom-com screenplay Lock Out.
Her screenplay The Thief was recently named a quarterfinalist for ScreenCraft's Comedy Screenplay Contest, and her new, Oprah-inspired comedy Your Best Life was named a quarterfinalist in the Comedy category for the 2018 The PAGE International Screenwriting Awards.
Jenny's political comedy The Candidate received a reading at AstonRep in December 2018.